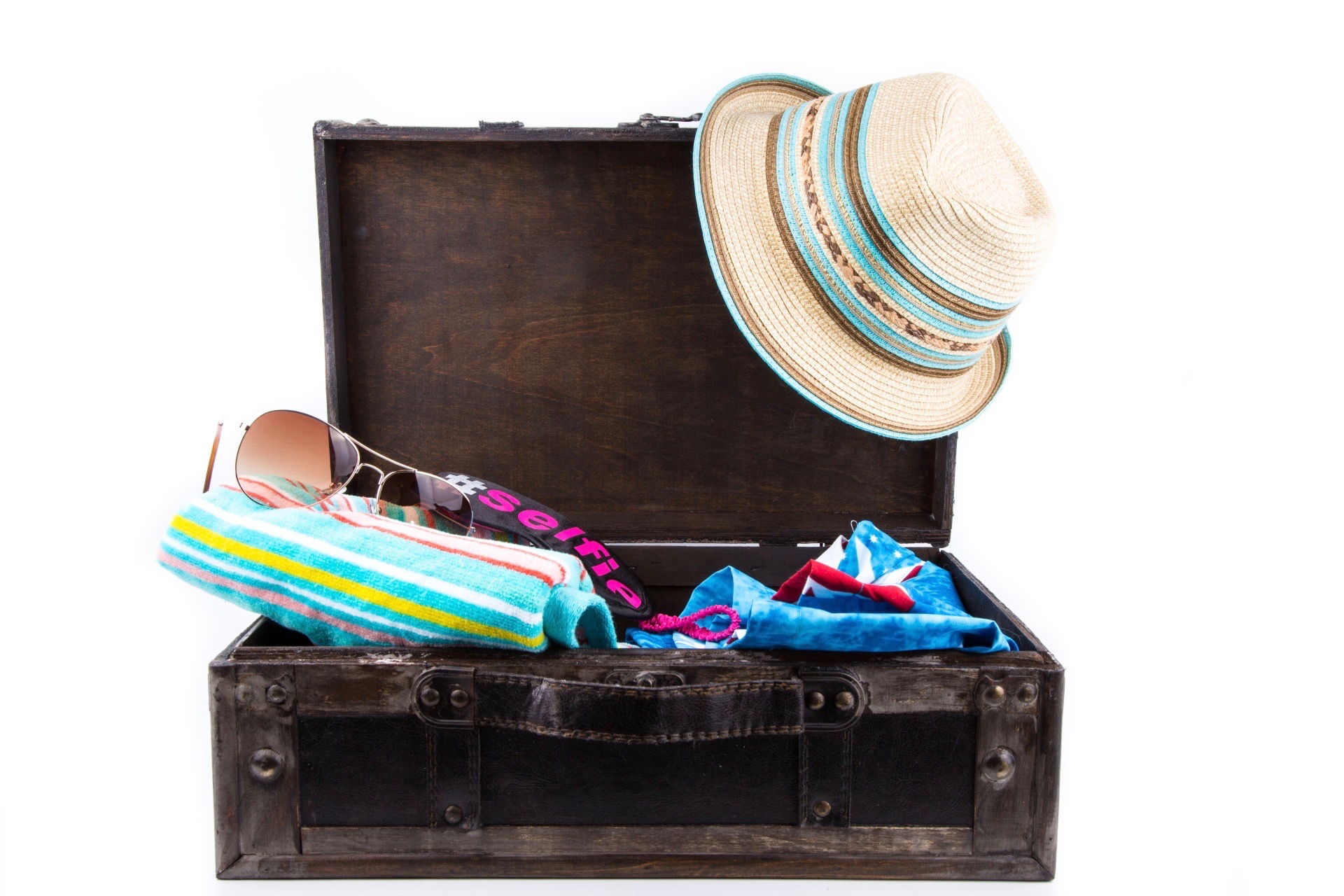 What to Pack
So, maybe it's your first time on a yacht, and you're not sure what to pack!  Not to worry, we've got you covered with this helpful article of what to bring and what to leave behind on shore.

YES!

First, pack your items in a soft-sided duffel bag, rather than in traditional hard luggage.  Yachts, alas, are not infinite in their storage capacity, and soft bags are easier to fold up and move out of sight, better allowing you to enjoy your fabulous cabin!
Although yachting is certainly an experience of the highest calibre, this does not imply extremely formal dress.  In fact, yachting is really quite casual in its approach to fashion.  You'll want to bring flip flops or shoes that slip on and off with ease for going ashore.  Most yachts have a "no shoe" policy while on board, so your shoes will only be necessary when leaving the boat.
You'll spend most of your daylight hours in swim suits, cover ups, and casual clothing.  If you burn easily, consider bringing a rash guard to protect your skin while in the water.  For day excursions, wear shorts with t-shirts or tank tops.  For evenings ashore, ladies can't go wrong with a classy sundress, and gentlemen will be comfortable in dressy casual shorts and shirts. There are a few fine dining establishments that require long pants and collars for the guys after 5 o'clock sundowners.
The sun is very powerful in the islands, so bring a hat, a long-sleeved t-shirt or cover up, and polarized sunglasses, too.  Polarized shades are best for the Caribbean because they reduce the harsh glare from the water and from your shiny white yacht.  Trust us, your eyes will be much more comfortable behind polarized sunnies.
Although the Caribbean sun burns hot and bright through the day, evenings on the water can get a bit chilly, so bring a light sweater or jacket.
If you love taking pictures with your phone, consider bringing a waterproof case.  GoPros are also an AMAZING way to document your travels and adventures–above and under the water.
Bring your passport, cash, and credit cards.  The good ol' American Dollar is widely accepted throughout the Caribbean.

TO LEAVE ASHORE:

The sea, though lovely, is unforgiving when it comes to objects lost overboard!  Leave your expensive jewelry and accessories behind.  For ladies, think "island chic" — that is, relaxed and classy.  No need for too much bling.  Also, refrain from bringing high heels.  Casual flats are your friend.
Steer clear from a sunburn by packing your favorite sunscreen –  but please refrain from aerosol sprays.  The traditional bottled varieties are best, especially COOLA.  It's great for your skin and doesn't harm the reef.
Your yacht will have you covered in the fins and mask department, as well as for shower and bath necessities.  But if you have a favorite, or a can't live without face wash, bring it along with you.
One last thing to leave behind–your stress, job, and worries!