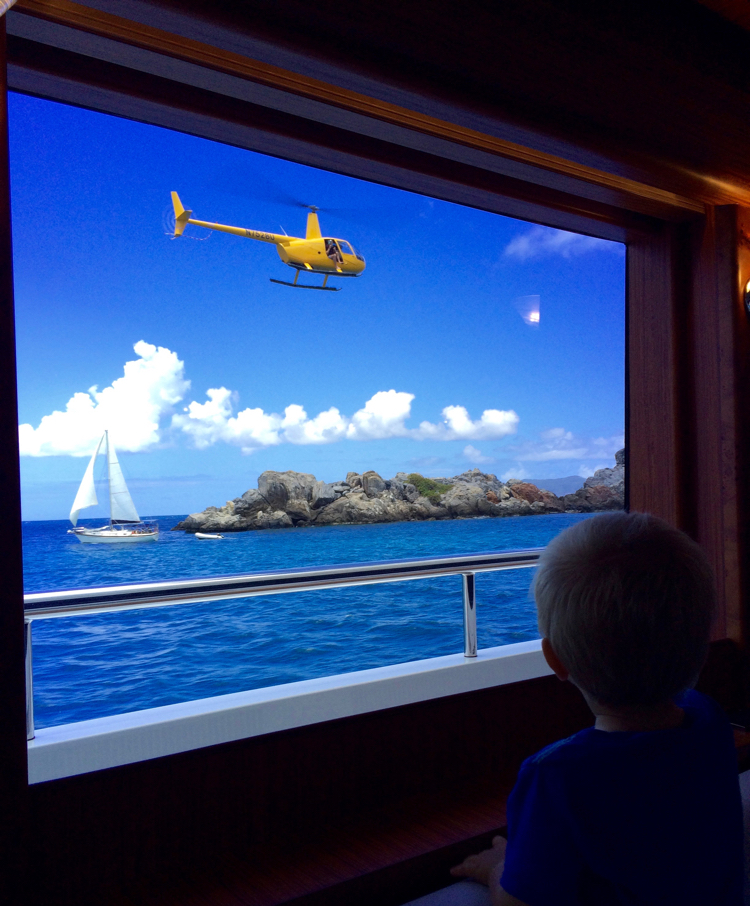 Kids on Board
For children, the Caribbean islands offer the best natural playground in the world. Imagine the islands through the eyes of a child—swimming in a great blue sea, floating in warm salt water, and seeing schools of fish in a kaleidoscope of colors dart through the water. Think what it must feel like for a little one to touch a wild starfish, to feed a giant iguana, or to watch dolphins swimming at the bow of your boat as you're underway. All of these experiences spark our natural human sense of wonder and awe, and no more so than in a young child, still filled with amazement at even the most simple life experiences.

Spending time in unspoiled nature can cultivate this already-present sense of wonder in your children. Rather than spending time immersed in technology, as so many of us often are, allow the clean water, the fresh air, the wildlife, and the time in which to enjoy it all to become your new normal with your family, if only for a little while.

If all of this sounds appealing to you, let us match you and your family to a charter yacht that loves having children onboard! Yachting, after all, isn't only for adults.  Our favorite kid-friendly charters offer terrifically fun activities including water slides, treasure hunts at the beach, jet skis, tubing, cannon ball contests, and other activities that kids will absolutely love. And if we're being honest, parents will probably have a pretty good time too!